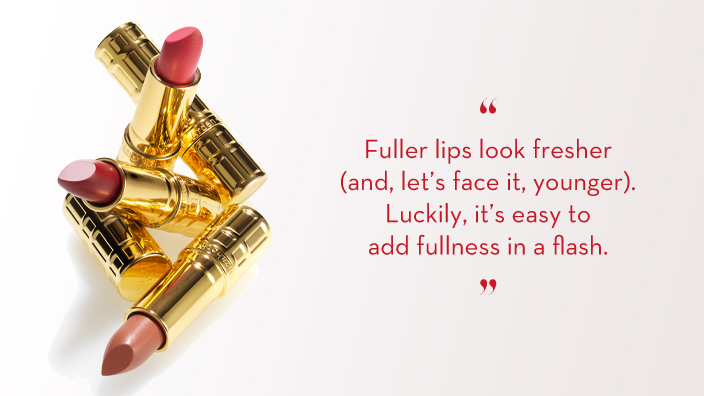 1 ERASE THE EXISTING LIP LINE
with CONCEALER or FOUNDATION. This creates a fresh canvas onto which you can create a whole new lip line.
2 USING A NATURAL-TONED LIP PENCIL
(not dark, but neutral and natural), draw a line just slightly above the lip along your bottom lip line. Don't exaggerate the line – just draw it slightly above the top and slightly below the bottom lip line.
3 NOW, FILL IN THE LIPS WITH THE LIP LINER
except for the very center of your top and bottom lips.
4 NEXT, DAB A LITTLE CONCEALER
in the center of your top and bottom lip and then apply the lipstick.
The lipstick will mix with the concealer and leave the center of your lips lighter, making them appear fuller.
5 TO FINISH, APPLY A LIGHT, SHIMMERY LIP GLOSS
to the center of the lips, over the lipstick (blending it outward).
The gloss reflects light and helps the lips appear even fuller.