Twitter Worthy Beauty Tips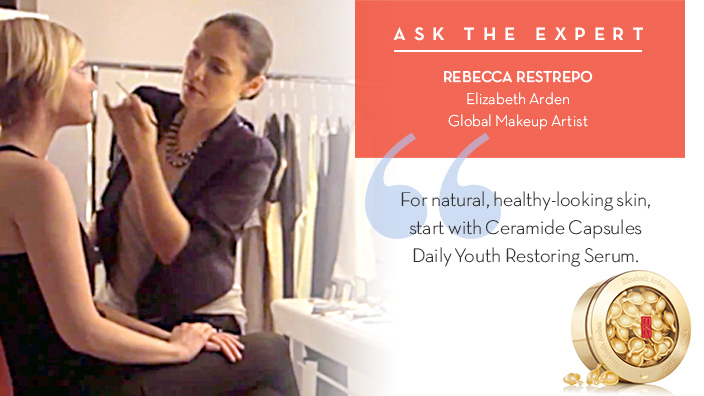 Fans of Elizabeth Arden's Global Makeup Artist, Rebecca Restrepo got a fresh take on Spring beauty last week during a twitter chat with the renowned beauty expert. The Elizabeth Arden Spring Beauty Twitter Chat started at 9pm EDT on March 24th and revealed great tips and secrets for Spring beauty. If you missed it, don't worry. Here's a summary of the top tips from the evening's event:
The question that kicked off the event was, "What are the biggest trends you're seeing this spring?" Rebecca answered that the biggest trends/shades of the season are hues of corals and light blues!
The next topic of discussion was focused on how to wear coral as a lipstick, and how to pair it with the right eye shadows. Rebecca said, "If it's a sheer coral, you can wear anything. If it's a vibrant coral, try and wear warm or neutral colors (amber, teal, brown)," tweeted Ms Restrepo in reply to @MrsPorfiria.
Afterwards, the conversation was centralized around Elizabeth Arden's newest color collection, Summer Escape. The hottest products in the collection that customers are most excited about trying are the Pure Finish Cream Eye Shadows and the Beautiful Color Gloss Sticks. Colored mascara will be fun to try as well this Spring/Summer. Rebecca then gave tips and tricks on how to use the collection.
You can't get the ultimate sun-kissed glow without a bronzer! Try Elizabeth Arden's Pure Finish Summer Escape Bronzing Powder When using the Bronzing Powder, Rebecca advises applying it along the hairline and sides of the face first, then using what's left on your brush for the center of your face. It's important to extend the bronzer down your neck and on your ears so that that your golden glow looks natural!
To capture the ultimate essence of spring, everyone loves wearing the modern floral scent of UNTOLD Spritz behind the knees and ears for a soft, unexpected burst of fragrance.
Want to try all of Rebecca's tips yourself? Get our new Limited Edition Color Collection here ‪bit.ly/EASummer.